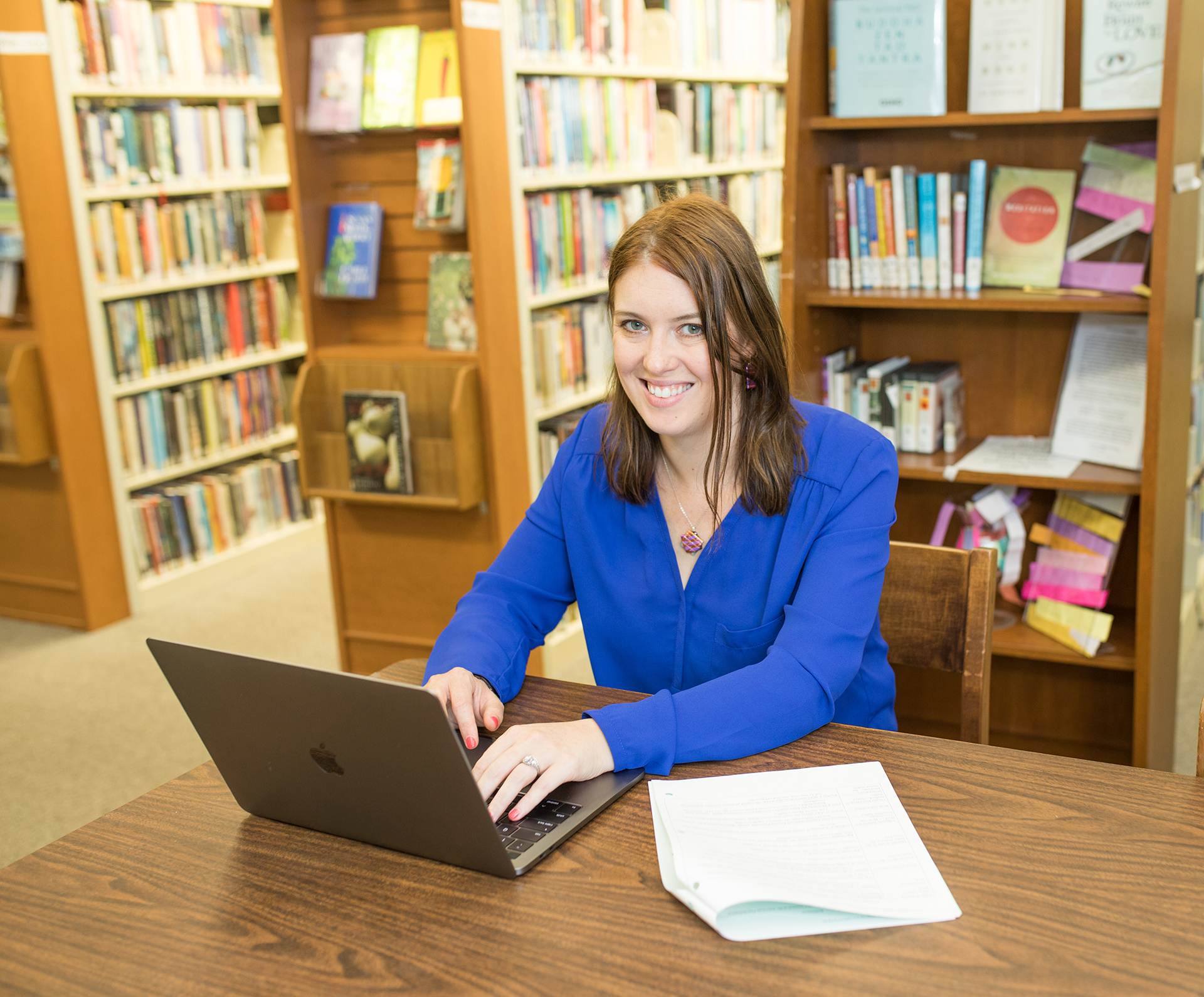 Hi, I'm Taryn!
I have been helping graduate students, faculty, and academic professionals become better writers for nearly a decade. Before that, I spent most of my free time learning to write better myself—I was always either buried in a book or parked in front of a computer screen, reading and writing. I love the complexities of language; few things bring me greater pleasure than finding just the right word to convey meaning.
I'm here to help.
I know that writing, especially in a language as complicated as English, doesn't come easily to everyone. My undergraduate years were largely devoted to French, Spanish, and psychology courses, all of which required different approaches to language. So I can understand the confusion and frustration that often surround the writing process.
As a graduate student, I began to provide one-on-one and small-group writing and content tutoring to undergrads. I also consulted with faculty on their professional projects. I have since continued to tutor and teach at the college level. After managing a university writing center, I moved into educational publishing to familiarize myself with another side of the academic writing process.
Become an empowered writer.
Now, I've established a network of high-achieving academics who trust me with their scholarly writing.  My clients and I collaborate to refine their writing to suit their intended audiences. My extensive experience in academia, both in and outside the classroom, enables me to creatively address writing- and language-related issues across a host of disciplines.
How I can serve you:
With hourly writing consulting, I'll help you plan, develop, and refine a piece of writing, from the drafting stage to the final product. Consultations walk you through the writing process and are tailored to your specific skills, strengths, and areas for growth. Consulting is a transformative, collaborative arrangement that prepares you to be a stronger writer with a firm grasp of English.
As an English language editor, I provide 3 distinct services (line editing, copyediting, and proofreading) in 1 comprehensive, simply priced package. Because even the most astute editor may not catch and remedy every error by sight, I also complete a full-length dictation of every document before finalizing a draft and returning it to you. That way, you can rest assured that your writing will be flawless the first time, every time.
Get in touch!
Interested in working with me or have a question about my services? I'd love to hear from you. Send me a message and I'll be in touch as soon as I can—usually within a few hours. 
"As an ESL student, she provides me a brilliant opportunity to review my mistakes and make improvements."
Taryn does her job really well... not only for the quality of proofreading but also with high efficiency. She is patient and professional. I've asked her for help editing some of my assignments, and I always put things off until the last minute. But, with Taryn's help, I never miss my deadlines. I also recommend her service because she gives me back two versions of my documents (one with comments and another one that's clean). I can easily tell where she made revisions. As an ESL student, she provides me a brilliant opportunity to review my mistakes and make improvements.
Ariel L., Concordia University, Canada
Education:
B.A., French Language & Literature
B.A., Psychology
M.A., Professional Writing (concentration in composition & rhetoric)
M.S., Human Development & Family Studies (concentration in couple & family therapy)
Experience:
Professional tutoring (content & composition): 2008 – present
Professional writing & editing: 2009 – present
University teaching (psychology & writing): 2010 – 2015
University writing center administration: 2015 – 2017
Educational publishing: 2017 – present
No matter the subject area, high-quality writing will boost your confidence and scholarly authority. In academia, pristine communication increases your chances of manuscript acceptance, publication, and a thriving research career. Language editing will transform your writing into crisp, natural-sounding prose suitable for any professional setting.
A unique, full-service program that combines individualized coaching and editing to improve overall communication. We'll collaborate to create a personalized toolkit that will make the writing process easier, improve your writing skills, and help you tackle writing-related issues in the future.